In a small town in Devon, England... a theatre show of piratical nature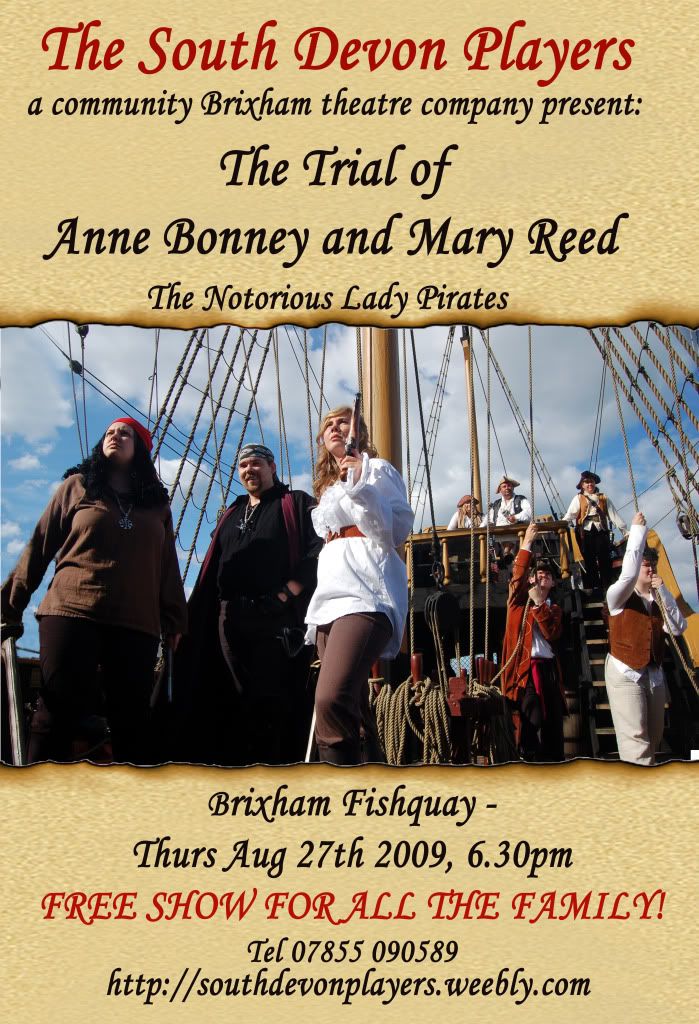 Other versions of the poster at http://i284.photobucket.com/albums/ll1/that_darn_elf/pirates%201/posta2.jpg and http://i284.photobucket.com/albums/ll1/that_darn_elf/pirates%201/posta1.jpg .

A newly written show of the trial of two real life Eighteenth Century lady pirates.... With re-enactments, and the seized pirates being brought into town in chains earlier in afternoon for pre-show re-enactments, all done by the Brixham - based South Devon Players theatre company (I am one of the two co founders :) ) http://southdevonplayers.weebly.com
This show co-incides with one of Brixhams' Pirate Thursdays (a full day of pirate themed events, dressing up and fun for all ages run by www.brixhambuccaneers.co.uk). While our show takes place in the evening as shown on the poster, look out for the capture of Rackhams crew taking place earlier in the day as a street theatre/re-enactment prologue.
Photo of the cast taken on board the replica of the Golden Hind in Brixham Harbour .
Continue for some of our (un-edited) promo pictures of the cast.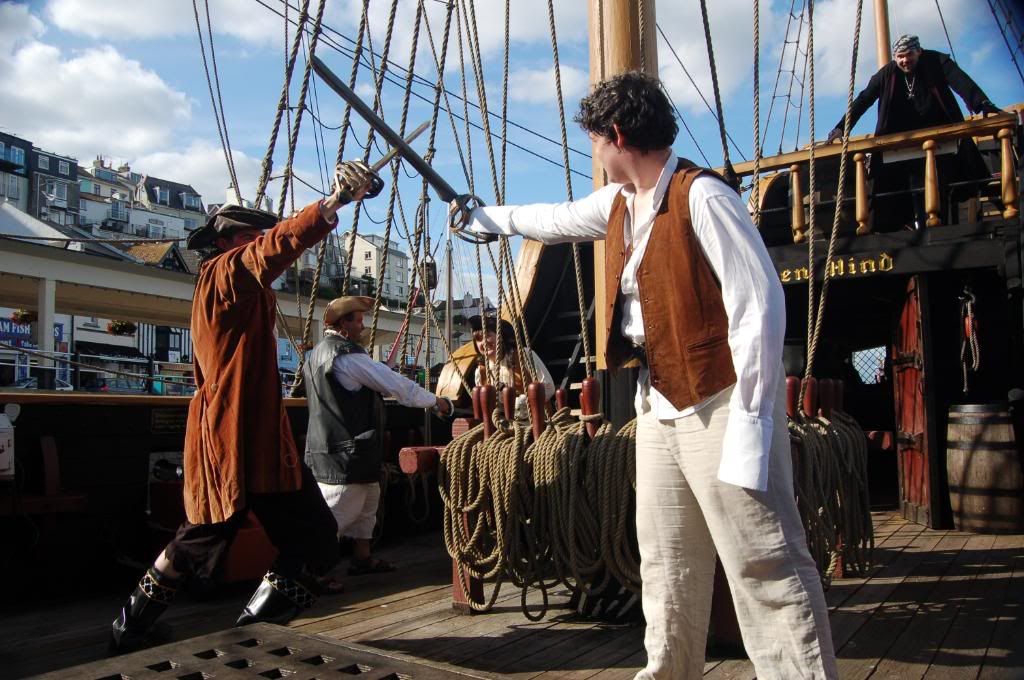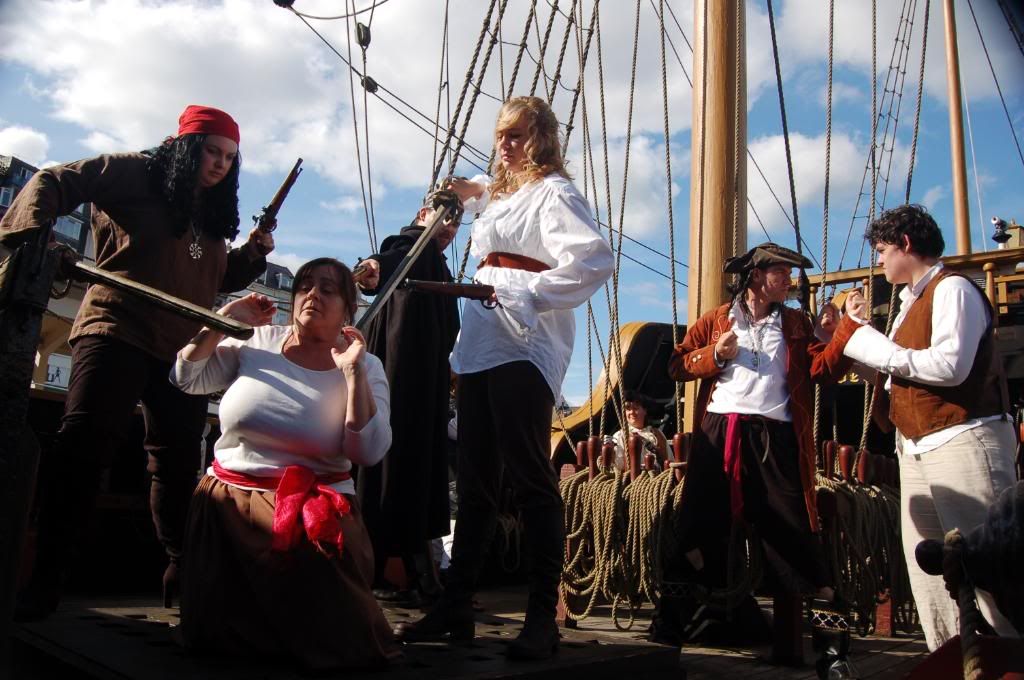 Dorothy being robbed.



Two other pirates have a swordfight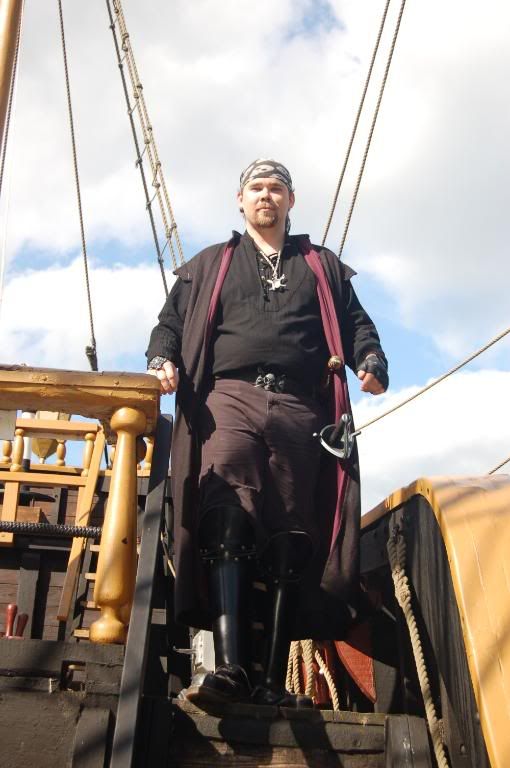 Calico Jack Rackham (in a black shirt as the one we have ordered for him hadnt arrived, grrrr)



Anne and Mary robbing the terrified daughter of a rich merchant.



A group - about two thirds - of the show cast taken by a helpful friend who stopped to see what we were up to. I am in the purple bandanna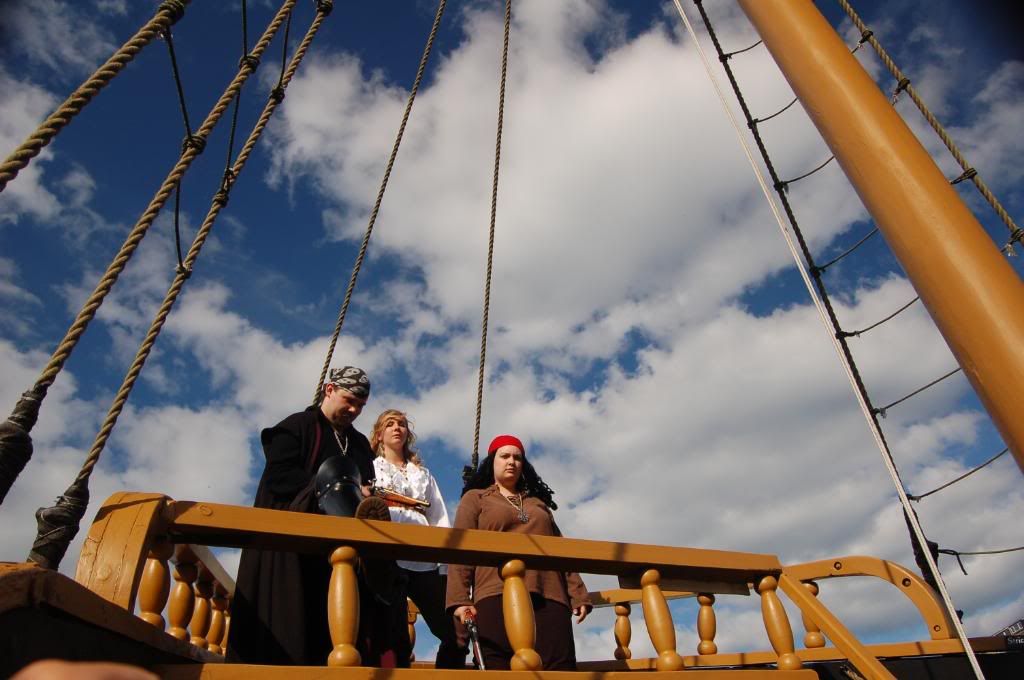 Jack, Mary and Anne



The star pirates!